It's a sunset in a cup! Learn how to make this colorful loaded tea recipe that's packed with supplements and vitamins.
This post was originally posted on Silver Lining Lessons by Jana Rogers and is edited for Waka Coffee.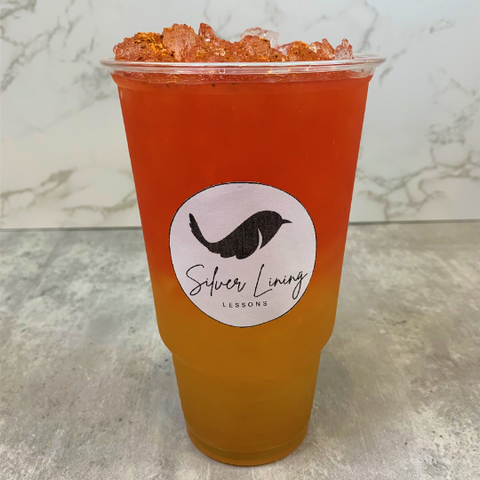 What is Loaded Tea?
Loaded tea, also known as boosted tea, is a drink made up of tea, caffeine, and varies supplements and vitamins. As the name implies, it is meant to be loaded with ingredients that encourage health benefits, from enhanced performance and mental clarity to a boost of metabolism and hunger suppression.
In recent years, loaded teas has become increasingly popular on social media platforms like Instagram and TikTok. With how visually appealing and promising it is, it is no surprise why these "energy drinks" are a big trend today.
While many recipes call for the use of Herbalife's tea concentrate, there are many different ways to make loaded tea. In fact, some recipes don't even use tea. As for the recipe below, we'll be using Waka's instant tea powder. 
Mexican Sunset Loaded Tea Recipe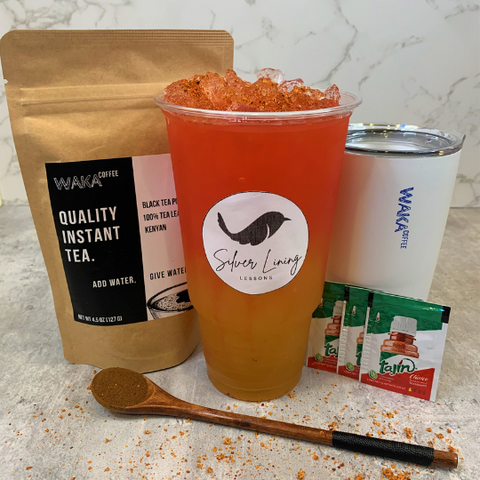 This loaded tea recipe is called the "Mexican Sunset" because the drink looks like a sunset and features the Mexican seasoning, Tajín.
Ingredients
1 tsp of 4C Energy Rush (Citrus)
1/4 tsp of Waka black tea powder
1/4 tsp of pineapple drink mix
1/2 tsp of limeade drink mix
1/2 tsp of cherry drink mix
2 fl oz of cold regular aloe vera juice
Tajín
Water
Ice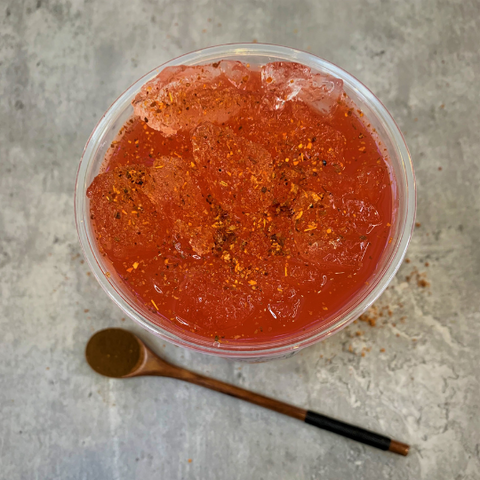 Instructions
Dissolve 4C Energy Rush, Waka black tea powder, pineapple drink mix, and limeade drink mix in 6 fl oz of hot water.
Pour into bottom of cup.
Pack cup with ice.
Pour cold aloe vera juice over ice into cup.
Mix cherry drink mix with 8 fl oz of cold water; add mixture into cup with other ingredients.
Sprinkle Tajín on top.
Enjoy!
Make the Mexican Sunset Loaded Tea today with Waka's instant tea powder. Get it here.
By: Waka Coffee Team
Title: How to make Mexican Sunset Loaded Tea: A Waka Boosted Tea Recipe
Sourced From: www.wakacoffee.com/blogs/coffeelifeblog/how-to-make-mexican-sunset-loaded-tea-a-waka-boosted-tea-recipe
Published Date: Mon, 27 Sep 2021 21:51:08 +0000